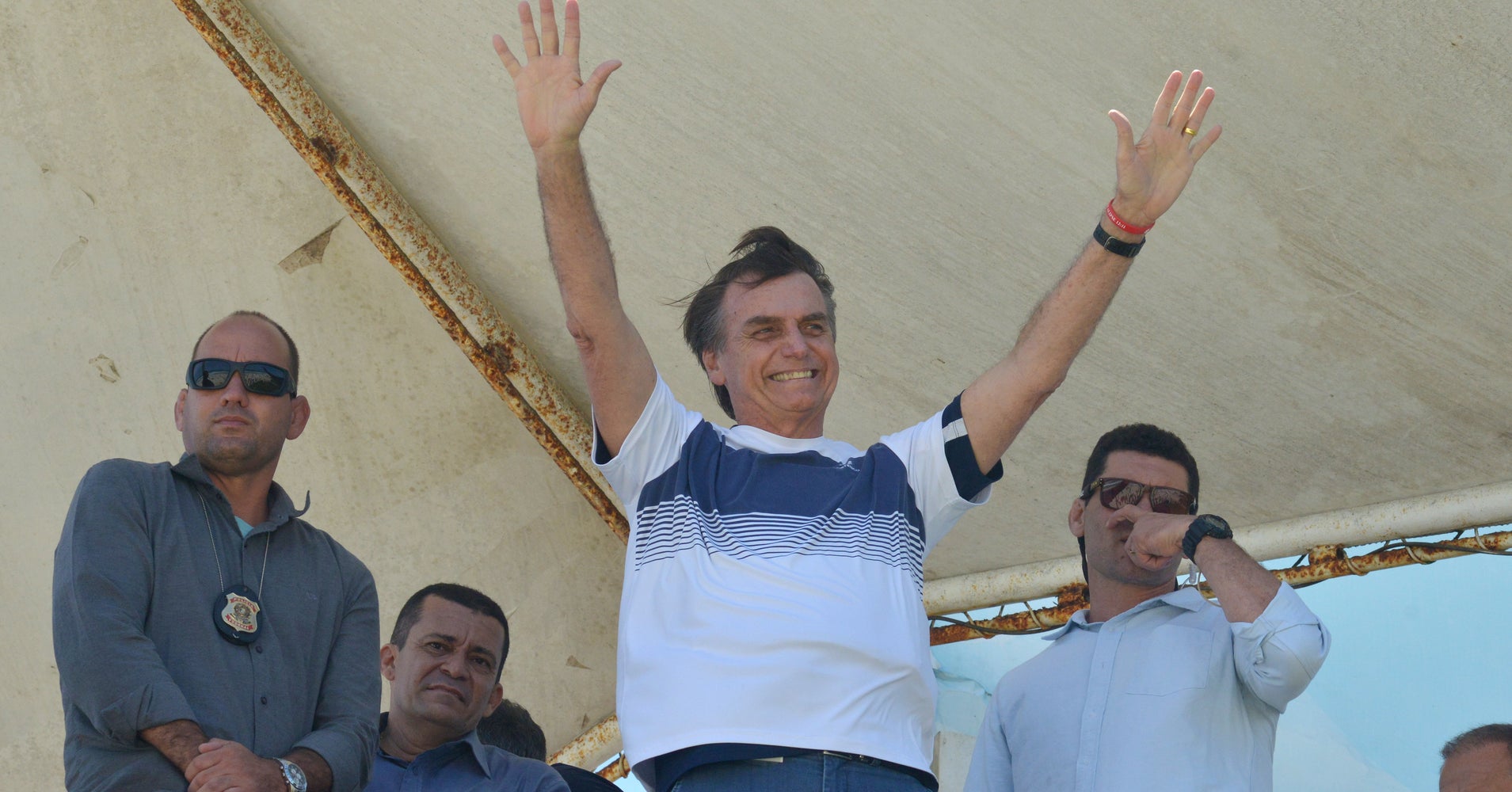 PRICE TO PAY
In Folha's newsroom, the sense of siege is palpable.
Executive Editor Sérgio Dávila said in an interview the paper has taken security measures to protect its reporters after a social media barrage by Bolsonaro supporters over reporting on his campaign's use of messaging platform WhatsApp.
"This is the most tense recent election, because the massive use of social media has meant journalists are more exposed to the supporters of the candidates," he said.
"Bolsonaro voters are particularly active on social media," Dávila said, adding that he had never seen such vitriol directed at individual journalists over specific stories.
After his victory on Sunday, Bolsonaro said media groups that spread lies will miss out on federal government advertising, which totaled 1.8 billion reais ($487 million) in 2017, including ads by state enterprises.
TV Globo, which has long dominated Brazilian media and shaped public debate with its vast audience, receives less than 4 percent of its annual revenue from government funding, the group said in a statement. Folha said public-sector advertising was less than 5 percent of revenue.
OPPORTUNITY
Still, many smaller media groups have embraced Bolsonaro with friendly interviews and less aggressive coverage.
That has stoked tensions at some outlets.
At Radio Guaiba in the city of Porto Alegre, veteran broadcaster Juremir Machado walked out of the studio on the air for what he called censorship at the end of an interview with Bolsonaro. He said he was not allowed to ask any questions and quit the program.
After billionaire media mogul and preacher Edir Macedo threw his support behind Bolsonaro, his Record TV network increased coverage of the right-winger's rallies. It stepped up criticism of leftist challenger Fernando Haddad and played up stories of corruption in his Workers Party, said one former employee, who requested anonymity for fear of retaliation.
Grupo Record did not respond to a request for comment.
Its network raised eyebrows three days before the first-round vote by broadcasting an exclusive interview with Bolsonaro at the very same time of a presidential debate on rival channel TV Globo that the candidate declined to attend for medical reasons. That night, the Record TV newscast had its best audience of the year to date.
Other outlets are finding there is an audience for more aggressive coverage. Dávila, the Folha editor, said in recent weeks the paper has seen a spike in subscriptions.
"It wasn't something we asked for. It wasn't a campaign organized by the newspaper," Dávila said.
"They basically said: 'Folha does critical journalism. Bolsonaro is attacking Folha. I'm going to subscribe to Folha out of solidarity.'"
(Reporting by Anthony Boadle in Brasilia and Gram Slattery in Sao Paulo; Additional reporting by Brad Brooks; Editing by Brad Haynes and Lisa Shumaker)